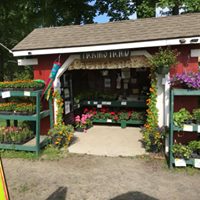 Seasonal and year-round – You CAN buy local and at the same time, meet wonderful people that you truly want to do business with. You can ask them about their products or their animals. You'll know where your food comes from.
They are listed here alphabetically – (Scroll down to view everyone!!) If we are missing something… PLEASE let us know!
From the farm to you! Our members have both seasonal and year-round farm stores.
Apex Orchards – Peckville Road – Shelburne   Farm store open 9am-5pm from August 1st to the end of April.  Apples, peaches, honey.  Pick your own.  www.apexorchards.com
Atherton Farm Stand – Route 112 – Ashfield.   Open seasonally 11am-6pm
Bedding plants and shrubs in the spring.  Summer produce, fall pumpkins and mums through October.  Home made and hand made items also.   Custom wreaths.
Atlas Farm – Routes 5 and 10, South Deerfield.  Open year-round  Certified organic produce, fruits, pumpkins and many other local products  www.atlasfarm.com
Bars Farm Stand – Mill Village Road – Deerfield – Open seasonally for annual and perennial plants, vegetables, bouquets, flowers, squash, corn, pumpkins, melons and mums.  www.thebarsfarm.com
Bostrom Farm – Plain Road – Greenfield – Open seasonally for spring bedding plants, berry and vegetable starters.  Meat CSA.
Butynski Farm Stand – 370 Colrain Road – Greenfield.  Seasonally 9am-6pm.
Seasonal flowers, vegetable plants, vegetables, melons, pumpkins.
Chapley Gardens – Routes 5&10 – Deerfield.   Open seasonally.   Water Gardens, Water garden plants, filter systems, pumps, koi, garden statuary, perennials for sun or shade, hanging baskets.   www.chapleygardens.net
Chase Hill –  74 Chase Road – Warwick.    Raw milk, organic cheese made with organic raw milk from grass-fed cows. www.chasehillfarm.com
Ciesluk Farm Stand  – Routes 5&10 – Deerfield   Open seasonally 10am – 5pm. Sweet corn, seasonal vegetables, gifts.
Clarkdale Fruit Farm – Upper Road – Deerfield. 8am-6pm.  Aug. – Dec., then weekends through March.  www.clarkdalefruitfarms,com
Apples, peaches, plums, pears and fresh cider.  Pick your own apples in the fall.
Colrain Farm Stand – 108 West Leyden Road – Seasonally daily.  A wide variety of vegetables, specializing in sweet corn, heirloom tomatoes and melons.
Cranston's Tree Farm.  Baptist Corner Rd.  Ashfield.  413-628-0090  Opening Friday November 23rd, choose and cut Christmas trees, wreaths and maple syrup.   http://www.cranstonschristmastreefarm.com
Dan's Veggies and Camp Wood – 151 Northfield Road (Rt.63) Erving. Seasonal veggies – camp wood – year-round maple syrup.   (413) 423-3242
DJ's Farm Fresh Produce – 224 Leverett Road, Shutesbury.  Open May – November.  Locally grown arugula, bok choy, chard, cilantro, cucumbers, garlic, hardy kiwi, kale, lettuce, melons, parsley, peaches, pears, peppers, salad mix, scallions, spinach, squash, tomatoes.
Diemand Farm – Mormon Hollow Road – Wendell.   Open year-round daily 7am-5pm.  Eggs, chicken, turkeys and home cooking.  A "grab it and go" case for sandwiches and specials of the day.  Fresh pastry, too!
Emerson Family Farm Stand –  Bernardston Road – Greenfield.  Seasonally
Hanging baskets, corn, mums, pumpkins, Christmas trees.
Franklin Farm – Weatherhead Hollow Road  Guilford, VT.   Store open year-round. Certified organic dairy, Certified organic syrup, farm fresh   eggs.   www.franklinfarmstore.com
Gardner Farm Stand – 442 Turners Falls Road – Montague.   Seasonal vegetables, pumpkins.
Hager Bros.  Farm stand at the farm at 11 Merrifield Lane in Colrain.  Open 7 days a week 7:30 am to 6:30 pm.
Hager Farm Market on the Mohawk Trail.  Open year-round,  Local agricultural food products and gifts.  grass-fed beef, baked goods, maple products, breakfast and lunch items.   hagersfarmmarket.comLaurenitis Farm Stand – Route 116 – Sunderland.  Seasonally daily
70+ tomato plant varieties, bedding plants, hanging baskets, produce, pumpkins.
Leyden Glen Farm –  Pasture raised lamb.  Farm store open during daylight hours. www.leydenglenlamb.com
Manning Hill Farm – Old Manning Hill Rd.  Winchester, N.H.  Farm Store.  Bottled milk, (plain and chocolate)  Beef, Pork, Chicken and Eggs.  Summer hours Wednesdays and Fridays 3pm-7 pm.    Sundays 10am – 5 pm  (603) 239-4397 www.manninghillfarm.com
Nasami – Affiliated with the New England Wildflower Society.  Sales of native plants.  www.newfs.org
Nourse Farms – River Road – Whately. Strawberry, Blueberry and other fruit plants.  Pick your own.  www.noursefarms.com
Pine Hill Orchards –  Greenfield Road – Colrain. Open daily. A country store, restaurant and pick your own apples.  Restaurant is open for breakfast and lunch everyday but Tuesday.  Apples, peaches, blueberries and fresh cider.  Local produce and items.
Red Fire Farm –  The Montague farm store, Red Fire North, is at 485 Federal Street (Rt. 63) and open year-round.  The Granby stand is at 7 Carver Street and open seasonally www.redfirefarm.com
Rice Farm Stand – 247 Millers Falls Road (Rt. 63)  Northfield. Open seasonally for sweet and gourmet sweet corn, Indian corn and lots of varieties of squash and other seasonal produce.
Upinngil – 401 Main Road – Gill     Open year-round.  Raw milk, pick-your-own strawberries, freshly ground flour, honey, vegetables, melons and more from area farms.  Open daily 8 am – 7 pm   www.upinngil.com 
Wells Tavern Farm – Old Greenfield Rd – Shelburne.  Open Daily Year-Round By Arrangement.  Shropshire, Southdown and Oxford sheep http://www.wellstavernfarm.com