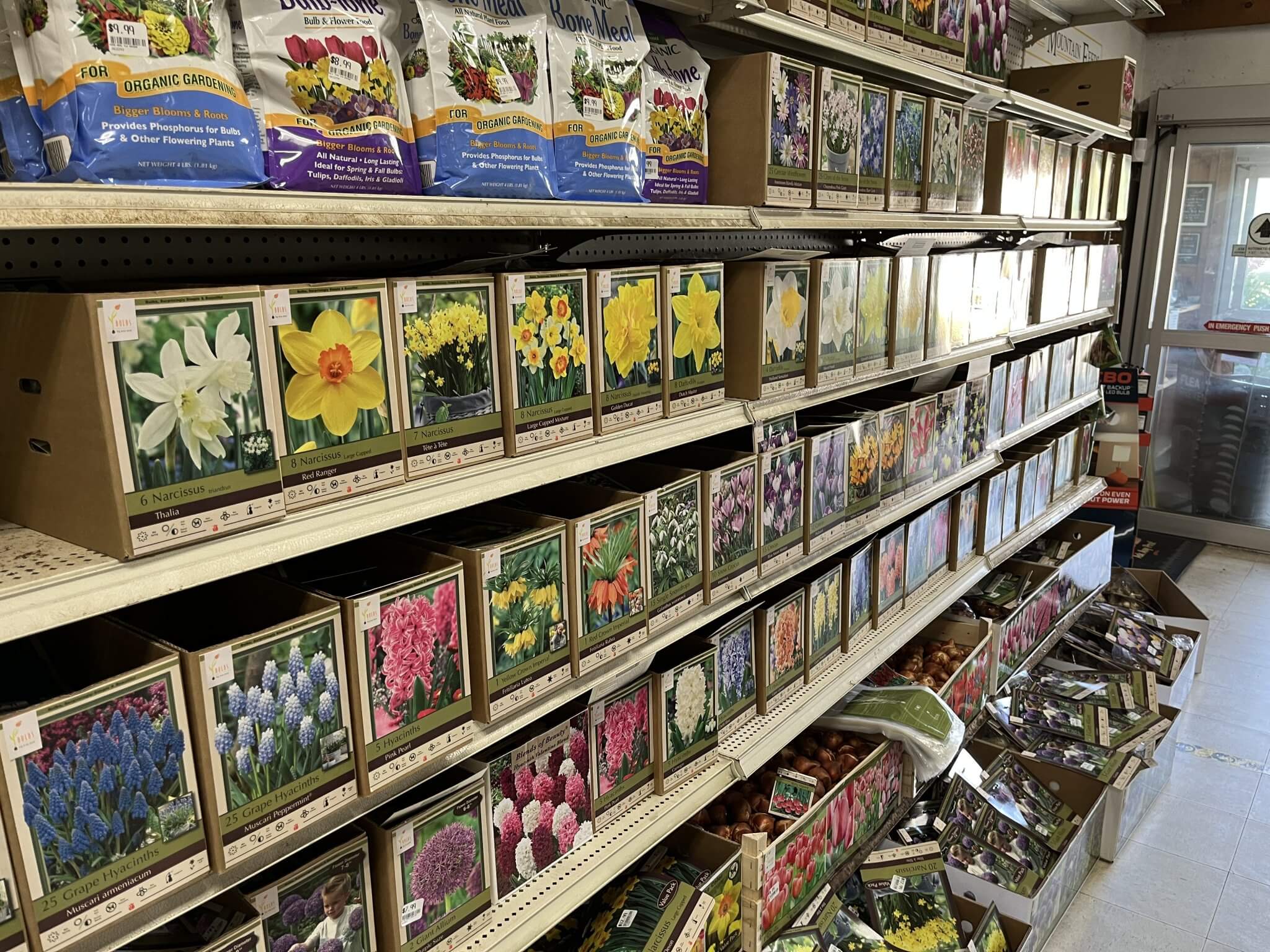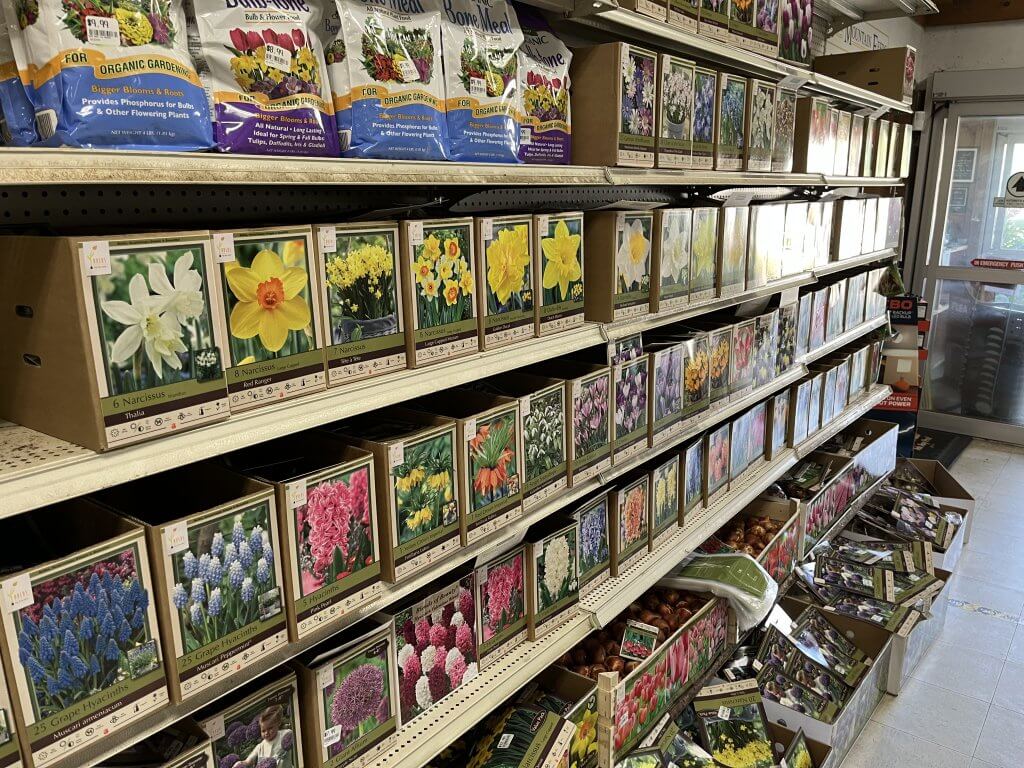 9/13/23 Summer's winding down, we're shifting to Fall colors. And trees, shrubs and grasses are still 25% OFF! There's still plenty of time to plant before the ground might even start to freeze. Remaining fruit tree varieties are included in the Sale. They're located behind the Greenhouse.
Local garlic is for October planting is here!
We also carry a nice selection of "How To" books, seed starting equipment, potting soils, fertilizers and tools. Check out our canning supplies to preserve the bounty from your gardens or create homemade gifts.
Some of our nursery suppliers:
For the Lawn
We carry Step Programs, patching, insect and pest control, mowing, trimming, fertilizing, raking tools and more. Whatever products you need for a healthy lawn, you'll find them at the CoOp. And you can always ask us questions!
Here are some of our vendors if you want to check them out: